Lillian's List is happy to offer a variety of trainings for women at every level of political involvement.
Whether you're running this year, in a few years, or just want to help a candidate get elected we have a training for you!
Trainings are announced on a cyclical basis and the best way to hear about our upcoming trainings is to sign up for our email list.
Lillian's List has trained over 900 women leaders to run for office and over 250 staffers to work on progressive political campaigns!
Future Candidate Training - Next offering: October 14 & 17, 2023 (Virtual)
Future Candidate Training is for women who are considering a run for office (at any level) in the next one to three years. The training offers the opportunity for potential candidates to learn more about personal narrative development, fundraising, campaign compliance, social media management, and a refresher on campaign basics.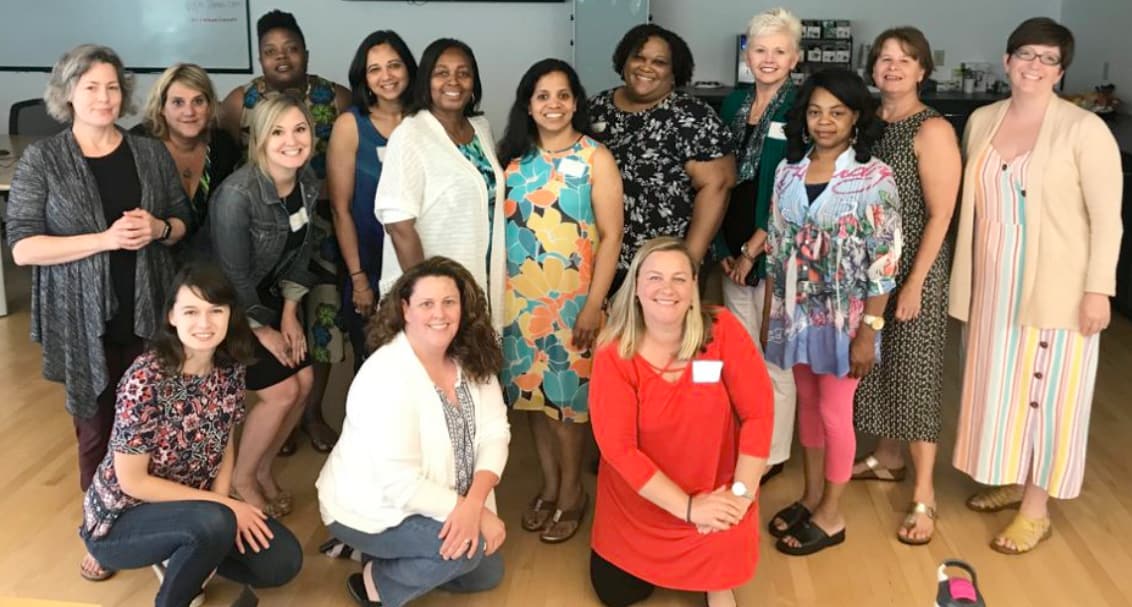 Campaign Camp - Next offering: November 17 - 19, 2023
Learn everything you need to know about working on a political campaign including fundraising, paid media, polling, targeting, field programs, volunteer management and more.
Please see the application for more information.
Win Locally Training
Win Locally is a training program designed to recruit and train women to run at the local level of government, including school board, city or town council, and county commission.
Path to Victory Training - Next offering: TBD
This is a virtual multi-day training for women who have filed or are about to file to run for office in North Carolina. We will give you the hard skills to run a strong modern campaign. This training covers fundraising, messaging, field, public speaking, personal story development, and social media.
Campaigns 101 - Next offering: TBD
Campaigns 101 is a basic two hour training designed for women who are exploring becoming a candidate, volunteer, or staffer. The training covers the foundations of political campaigns including campaign timelines, staff structures, and ways to get involved.
Abortion Activist Training - Next offering: TBD
Abortion Activist Training is available to all genders who are interested in engaging their personal networks to defend access to abortion after the fall of Roe. The training is designed to debunk misconceptions about abortion by providing factual data. Moreover, the training includes a messaging workshop, a mock conversation exercise, policy updates from progressive legislators, and details on upcoming volunteer and advocacy opportunities.
Elect Women of Color Training - Next offering: 2024
The Elect Women of Color training is an in-person, two day training designed for politically ambitious women of color. The purpose of this training is to create a safe space for women of color to take a deep dive into campaign structures, fundraising, field plan development and strategies, reproductive messaging, and the various levels of the ballot.